Welcome to NCPA Odyssey of the Mind
Odyssey of the Mind is an international creative problem-solving program for K-12 and college students. The Odyssey of the Mind program gives students the opportunity to solve open-ended problems through creativity, divergent thinking, and even through taking risks. Each individual on a team has a gift or talent that is utilized while working together as a team. The program not only fosters and develops creativity but gives each student a jump start into merging into the adult work world by encouraging teamwork, problem-solving skills, and "thinking out of the box" or taking risks. It builds self-confidence and self-esteem and students have fun. The best part of the Odyssey of the Mind program is that the students do it all themselves – from the conception of the idea for the solution to the problem they are solving to the performance of the 8-minute solution at our regional competition each year.
Interested in becoming more involved with our region –
click here to see what is available
Need some help in getting a program started in your school or community organization. Pa Odyssey Jump Start Grants are available to those who qualify.
North Central Pennsylvania has a very active program in the counties it covers. We are proud of the success of our students in the program. If you are interested in starting an Odyssey of the Mind Program in your school or community group or need to know what schools are participating in our region please contact me.
April Hartzel – Lewis
Regional Director
regionaldirector.NC@paodyssey.com
570 916 7178 after 5 PM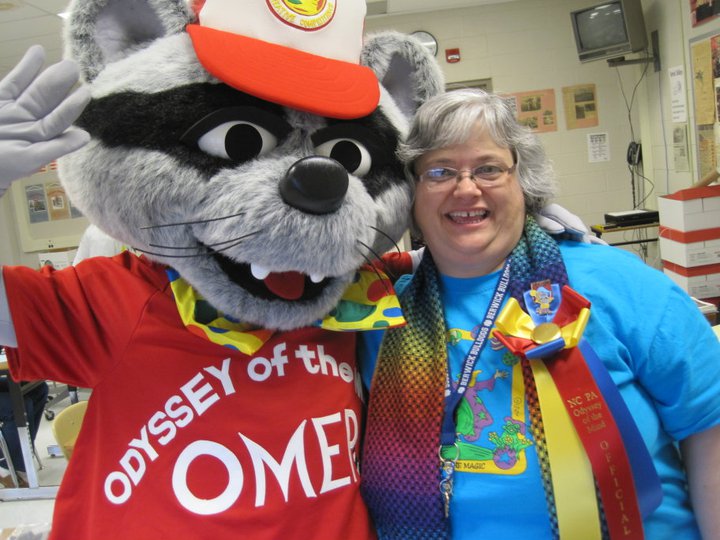 On March 7, 2022 we lost a valuable member of our North Central Odyssey family – Darlene Owens. Darlene and her sunny disposition and smiling face was most frequently seen in Spontaneous and with her husband Jerry at all Odyssey events locally, state level and at Worlds. She brightened up everyone's day with her smiles, laughter and hugs. She will be missed by all of us.
The family is requesting that if you would like to make a donation in her memory that it be given to NCPA Odyssey of the Mind, 96 Thornapple Lane, Mansfield Pa 16933.